Advantages at Shipping Point:

The Fresh ProTech® Gas 'N Go® machine is a patented and proprietary modified atmosphere system utilizing the latest technology and innovation in post harvest treatment for berries and other commodities.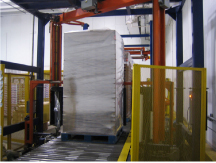 SEALED AT THE SOURCE:
Fresh ProTech® Gas 'N Go® provides a distinct advantage at the shipping point. The process is fully automated, relying on the latest technology and computer programming capability. Each pallet is completely enclosed and sealed, and the atmosphere is verified by computer sensors prior to shipping.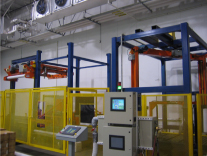 NO GUESS WORK:
The Fresh ProTech® Gas 'N Go® system is based on state-of-the-art technology. As each pallet is automatically sealed, a modified atmosphere mix is introduced (based on sensors monitoring the size of each load and type of commodity) to achieve optimum results on arrival.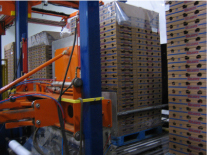 REDUCED LABOR:
The Fresh ProTech® Gas 'N Go® system is fully automated and does not require cooler personnel to hand-apply any portion of the product to the pallets. This process allows for greater efficiencies throughout the cooling operation.
THE BEST TURNKEY SOLUTION:
FTS includes everything you need to have a turnkey MAP system. We provide complete equipment, gas supplies, materials and 24/7 technical support. Our flexible systems can accommodate small shippers who need less automated design features, to fully automated systems for larger operations.

Gas 'N Go Systems
Deliver accurate commodity specific atmosphere and sanitizing treatments into MAP pallet enclosures
Vac 'N Pac Systems
Provide vacuum infusion treatments in conjunction with a modified atmosphere packaging process
Plug 'N Play Systems
Offer both modified and controlled atmosphere options for storing pallets in a low cost and flexible manner
Chamber Systems
Afford very reliable CA storage solutions using modular chambers inside of exiting facilities
FAQ
To get additional information fill out the contact us form or check out frequently asked questions